"Uncaged" – New Full-length lap steel tribute album available NOW on all digital platforms & Vinyl LP soon!!! >>> Download/Stream here: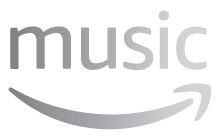 ORDER DIGITAL DOWNLOAD VIA PAYPAL:
PRE-ORDER VINYL VIA PAYPAL:
Art Prints >>> Order one of 25 signed and numbered 12″ x 12″ "Ace of Spades" album art prints on silver 'mirror-board' by
Steven Bossler
for $25 !!!
---
Velocihamster – "Uncaged"
SIDE ONE:
1. Ace of Spades (2:47)
2. Frankenstein (4:39)
3. 6 Underground (3:33)
4. Thunderstruck (4:23)
5. Sleepwalk (3:23)

SIDE TWO:
6. Gratitude (2:38)
7. In the Evening (5:35)
8. Possession (4:33)
9. Tweezer Reprise (2:36)
Produced by Sean Williamson Executive Producer – Josh Taylor
Recorded & Mixed by
Sean Williamson
at Subsidized Housing Records, Milwaukee, WI
'Sleepwalk' & 'Thunderstruck' recorded by
Paul Kneevers
at
Kneeverland Productions
, Milwaukee, WI
'Frankenstein' recorded by
Jeff Hamilton
at
Hamtone Audio
, Milwaukee, WI
Additional Recording by Sean Williamson at
Fixture Pizza Pub
, Milwaukee, WI
Mastered by
Gary Tanin
at
Daystorm Music
, Milwaukee, WI
Artwork by
Steven Bossler
–
stevenbossler.com
Sean Williamson proudly endorses
EMG Pickups
,
Morrell Lap Steels
,
Bogner Amplifiers
,
Gruv Gear
&
WingManFX
Sean Williamson – Lap Steel Guitar, Vocals (Gratitude)
Matt Turner – Fretless Bass Guitar
Matt Rhyner – Drums (6 Underground, Sleepwalk, Possession, Tweezer Reprise)
Dave Schoepke – Drums, Timpani (Ace of Spades, In the Evening)
Dylan Koch – Drums (Frankenstein)
Eric Kummer – Drums, Percussion (Gratitude)
Chris Oelke – Drums (Thunderstruck)
Kris Crow – Hammond, Clavinet, Synth (Frankenstein, Gratitude, Possession)
Dave Wake – Piano, Hammond (Tweezer Reprise)
Chuck Garric – Vocals (Ace of Spades)
Vincent Black – Vocals (Thunderstruck)
Dustin Moon – Vocals (Thunderstruck)
Aaron Gardner – Tenor Sax (Frankenstein)

Oral B, Jennifer Birney, Bobby Burch, Julio Camecho, Alex Champ, Sage Coles-Dogan, Jamie DalSanto, Kyle Feerick, Fonzy, Nicole Geometry, Eric Kashian, Kali Koosh, Korb, Max LeLonde, Alexander Ortiz, Shitbird, Kevin J. Smith, Kaden Stewart, Josh Taylor, Matt Turner, Double E. Weier, Mary Williamson (Mom), – Backing Vocals (Tweezer Reprise)
©2022 Born Free, Then Caged Music (ASCAP). All Rights Reserved. velocihamster.net