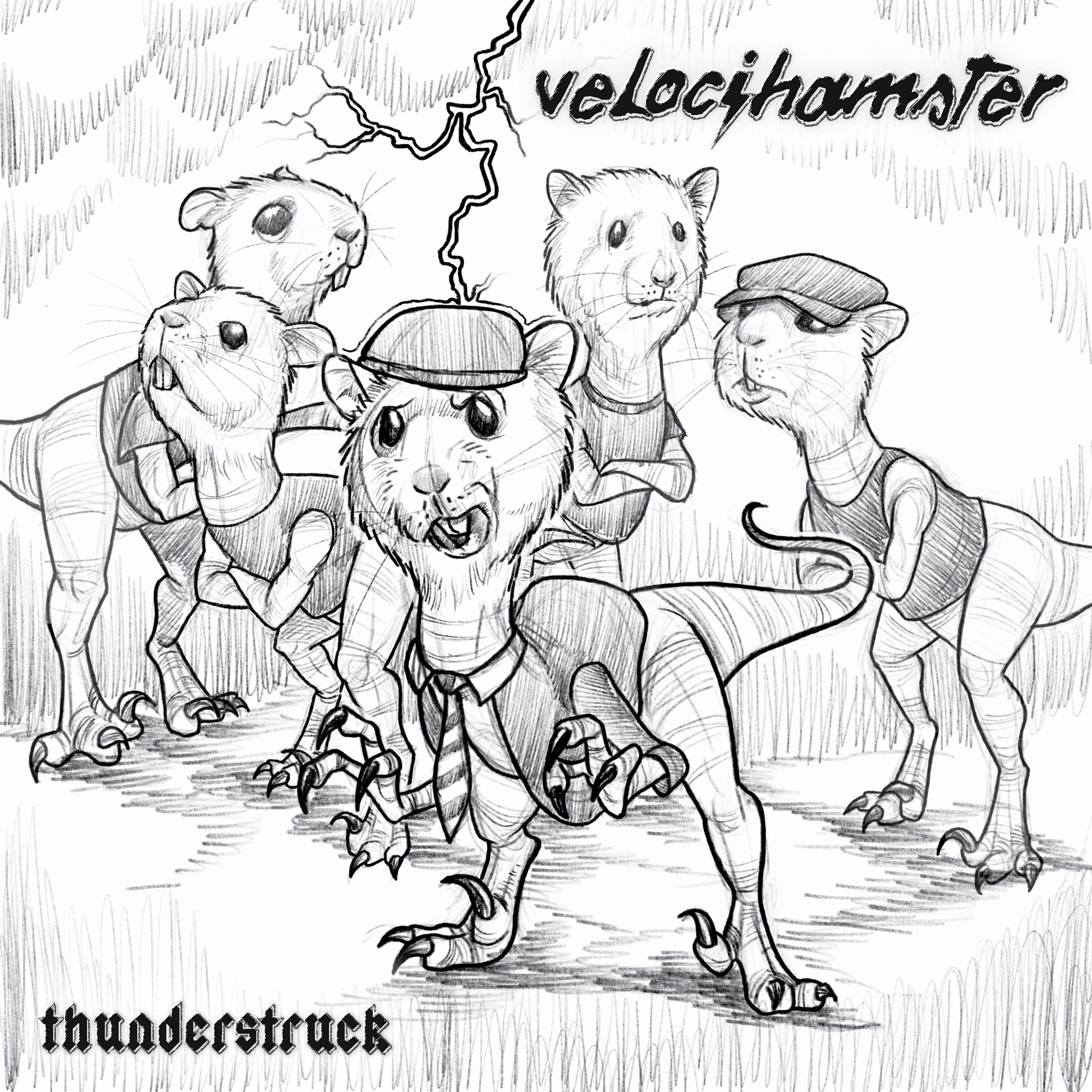 "Thunderstruck" – Available FRIDAY, OCTOBER 29th on all digital platforms! 
PRE-ORDER NOW:
Art Prints >>> Order one of 25 signed and numbered 10″ x 10″ "Thunderstruck" album art prints on silver 'mirror-board' by
Steven Bossler
for $25 !!!
>>> New full-length album "Balls to the Wall" available NOW on vinyl LP & all digital platforms!
Order
HERE!
---
Produced by Sean Williamson
Music Written by Malcolm Mitchell Young & Angus McKinnon Young © BMI Rights Management (Us) LLC
Engineered by Paul Kneevers at Kneeverland Productions, Milwaukee, WI
Additional recording by Sean Williamson at Subsidized Housing Records, Milwaukee, WI
Mixed by Sean Williamson at Subsidized Housing Records, Milwaukee, WI
Mastered by Gary Tanin at Daystorm Music, Milwaukee, WI
Artwork by Steven Bossler – stevenbossler.com
Vincent Black – Vocals
Dustin Moon – Vocals
Sean Williamson – Lap Steel Guitar
Matt Turner – Fretless Bass
Chris Oelke – Drums
©2021 Born Free, Then Caged Music (ASCAP). All Rights Reserved. velocihamster.net