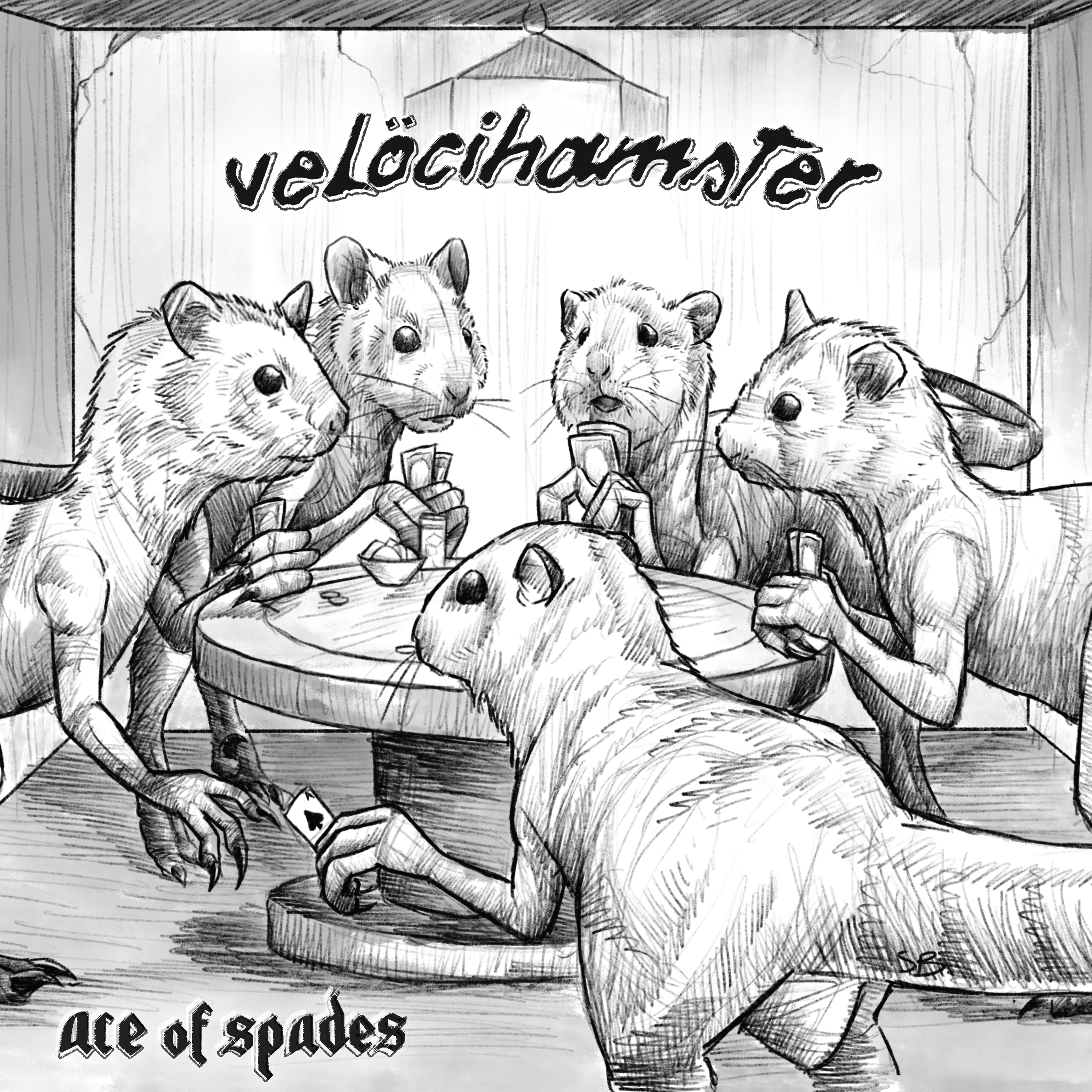 "Ace of Spades" – New Single & lap steel tribute to Motörhead available Friday, June 3rd on all digital platforms!! Full – length album 'UNCAGED' available Friday, June 17th!
PRE-ORDER NOW:
Art Prints >>> Order one of 25 signed and numbered 12″ x 12″ "Ace of Spades" album art prints on silver 'mirror-board' by
Steven Bossler
for $25 !!!
>>> New full-length album "Uncaged" available FRIDAY, JUNE 17th via all digital platforms!
---
ACE OF SPADES:

Produced by Sean Williamson
Music Written by Ian Kilmister, Eddie Clarke & Phil Taylor ©EMI Intertrax Music o/b/o Motor Music Ltd. Recorded & Mixed by Sean Williamson at Subsidized Housing Records, Milwaukee, WIMastered by Gary Tanin at Daystorm Music, Milwaukee, WI
Artwork by Steven Bossler – stevenbossler.com
Chuck Garric – Vocals
Sean Williamson – Lap Steel Guitar
Matt Turner – Fretless Bass
Dave Schoepke – Drums
©2022 Born Free, Then Caged Music (ASCAP). All Rights Reserved. velocihamster.net